Grading your soil to a minimum size is critical for making quality Earth Blocks. Below are some different options for getting your soil graded to -3/8″ (9.5mm).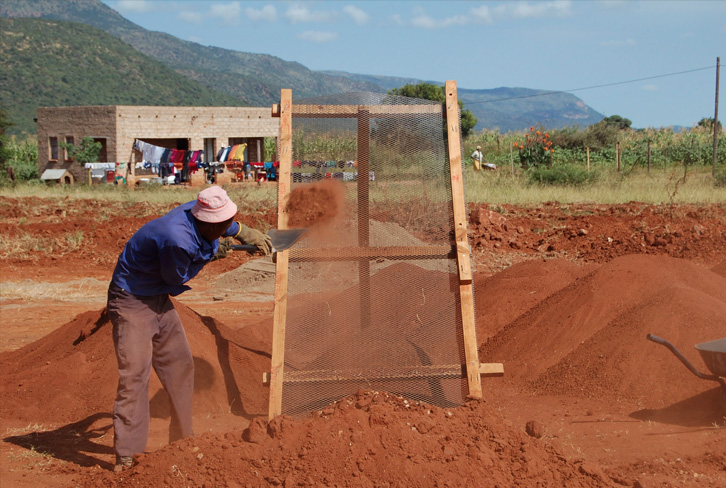 HAND SCREENING
Hand screening your soil for Earth Blocks is the most labor intensive option for grading your soil and creates the most jobs. All materials needed to build and maintain hand screens can be found in your location.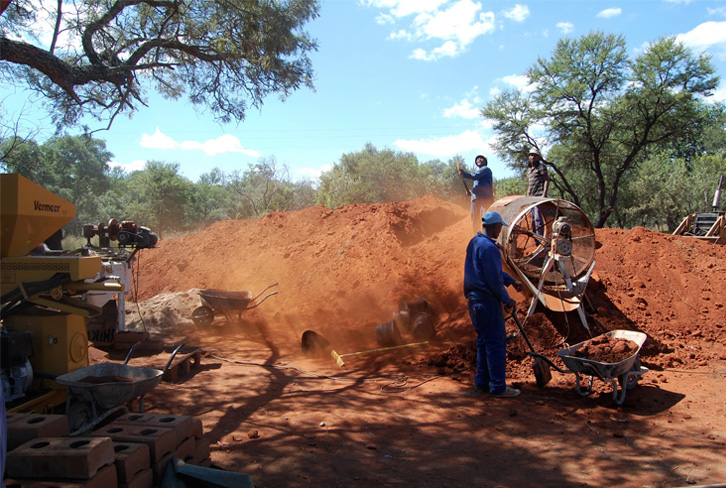 TROMEL SCREENING
Trommel screening helps to increase the output capacity of graded soil by slowly rotating a screened drum manually or by small motor. Many jobs are still created using this method but not as many as hand screening.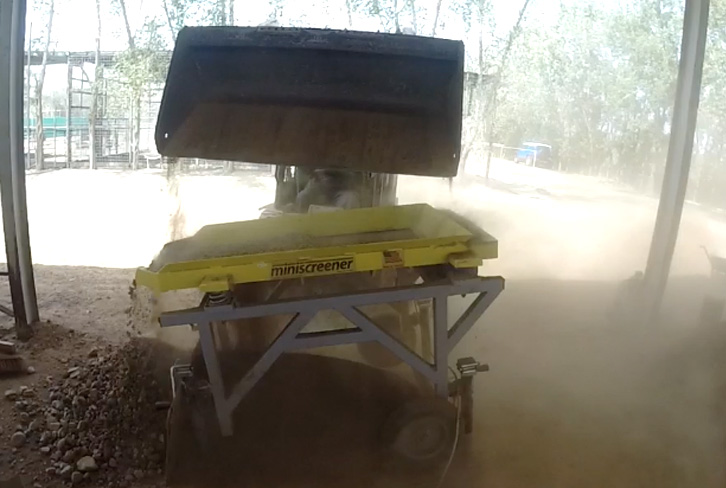 VIBRATING SCREENING
Vibrating screening requires a comparable amount of labor as the trommel screen but can be loaded using a small tractor or skid steer. Overburden is still produced and needs to be further processed or repurposed.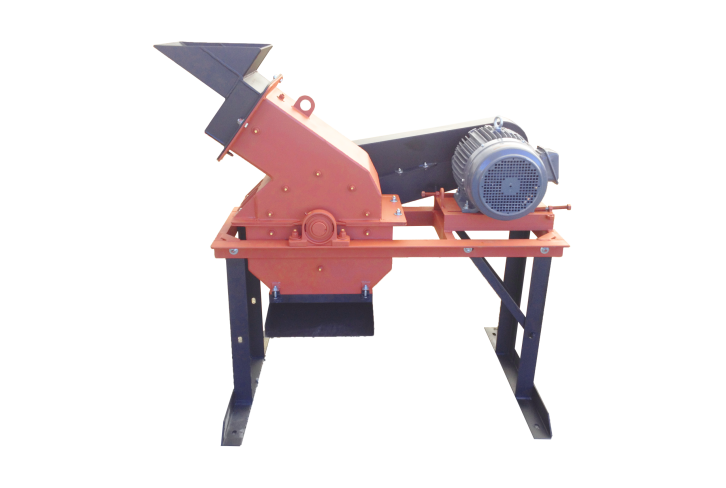 SOIL CRUSHER
Our soil crusher has the highest capacity output requiring the least amount of labor. This process is the most effective and efficient grading method as it eliminates any overburden so all of your harvested soil is put to use.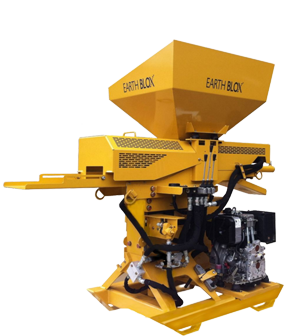 EARTH BLOX BP714
The BP714 is the latest technology in earth block press equipment. This machine is simple and robust and was designed to make the strongest Earth Blocks in the world while performing in the harshest environments.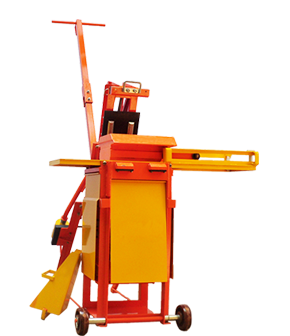 AURAM 3000
This manual compressed earth block machine is hands down the best hand press in the world. It can produce more than 15 different shapes of blocks and is a great way to utilize local natural materials and reduce construction costs.
Compressed Earth Blocks need to remain moist for the first 7 days of curing so that the cement is able properly hydrate and stabilize the soil in the block so that it is much stronger and resistant to any water erosion. To ensure that the moisture stays in the block for 7 – 14 days make sure that plastic surrounds the entire block stack so the moisture will remain inside the stack.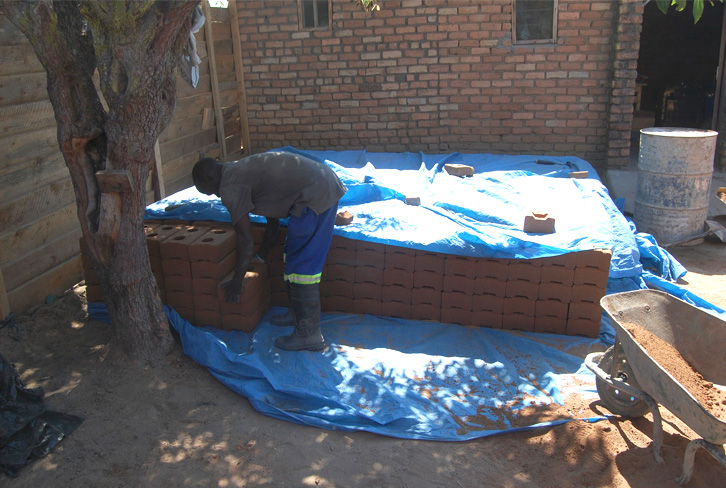 Earth Blocks can be stock piled when pallets and forklifts or skid steers to move them are not available.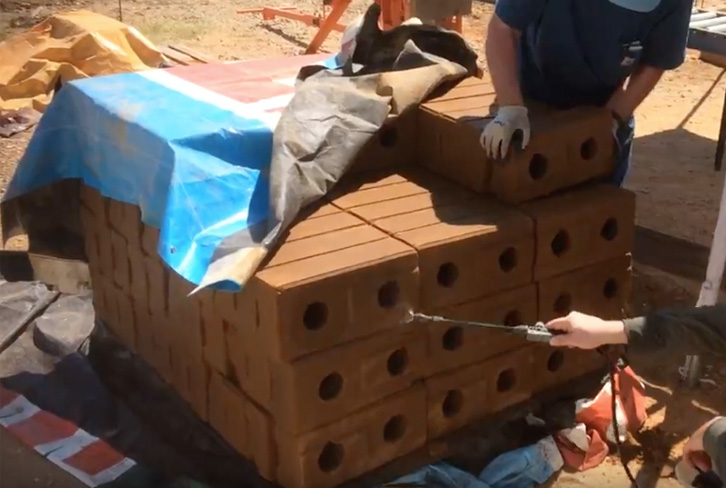 Stacking on pallets helps to reduce the number of times the Earth Blocks need to be touched from time of production to construction. Skid steer, tractor, or forklift will be needed for this method to be effective.
TESTING & QUALITY CONTROL
Nope, They don't melt in water and Yes, They are strong. Earth Blocks can be made to surpass concrete block strength and performance requirements (ASTM 90). Understanding your location building requirements is key for good design. Testing to make sure these requirements are being met is good building practice.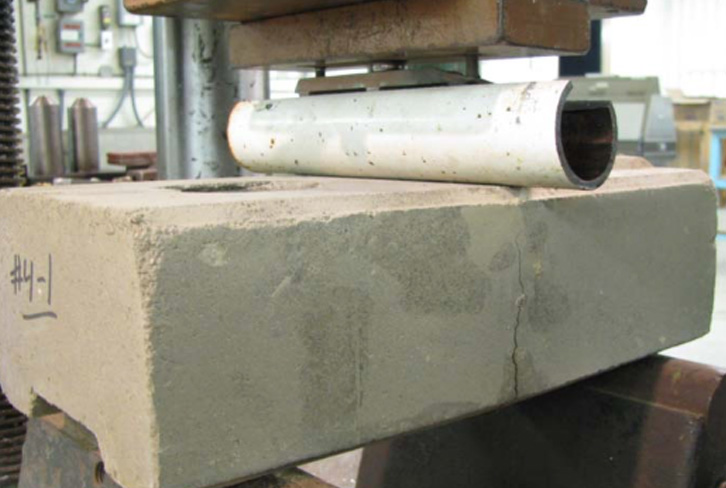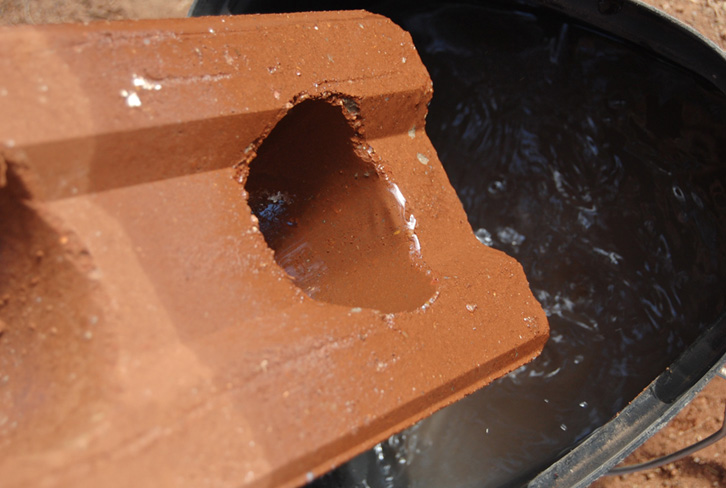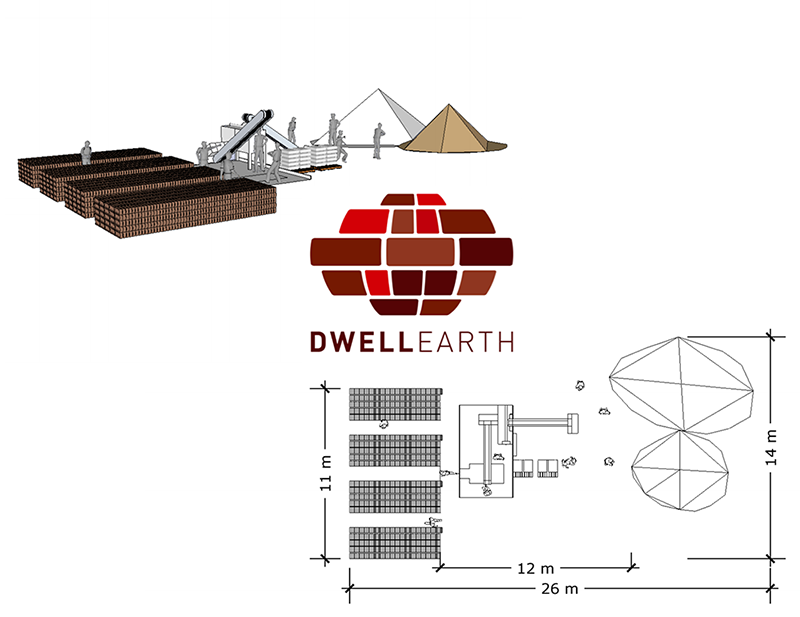 PROTECTIVE EQUIPMENT
Take care of your most valuable asset, Your work crew. Below are the basic personal protective equipment needs to keep your work crew happy and healthy.