A GOOD SOIL FOR COMPRESSED EARTH BLOCKS CONSISTS OF: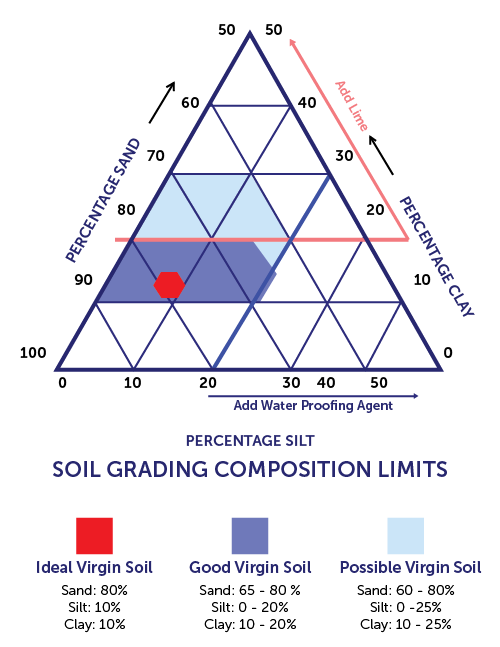 Most soils can be easily amended to make good quality Earth Blocks.
TOP SOIL IS BAD FOR CONSTRUCTION, BUT GOOD FOR FOOD!
DO NOT USE TOP SOIL!
DIG DEEPER WTH DWELL EARTH'S SOIL TESTING KIT
This kit makes soils analysis and mix design quick and easy allowing small samples to be made for testing.
A GOOD MIX FOR BUILDING WITH EARTH BLOCKS CONSISTS OF: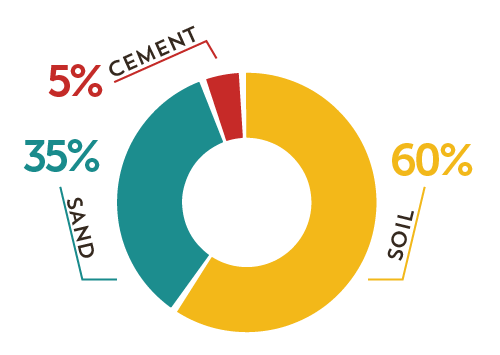 DWELL EARTH – SMU COLLABORATION TO SIMPLIFY SOILS SCIENCE FOR EARTH BLOCKS

HOW ARE WE ADVANCING THE TECHNOLOGY?